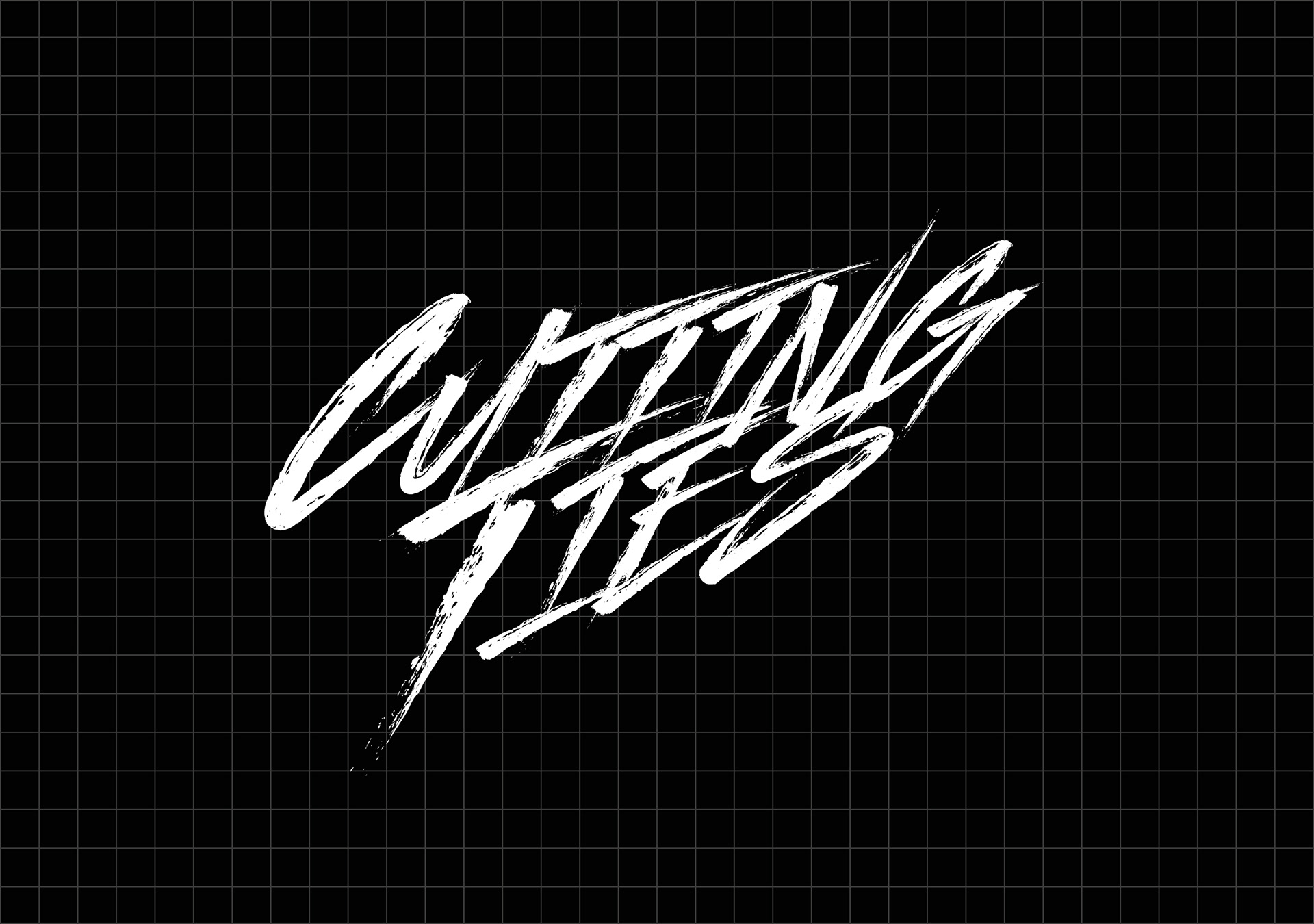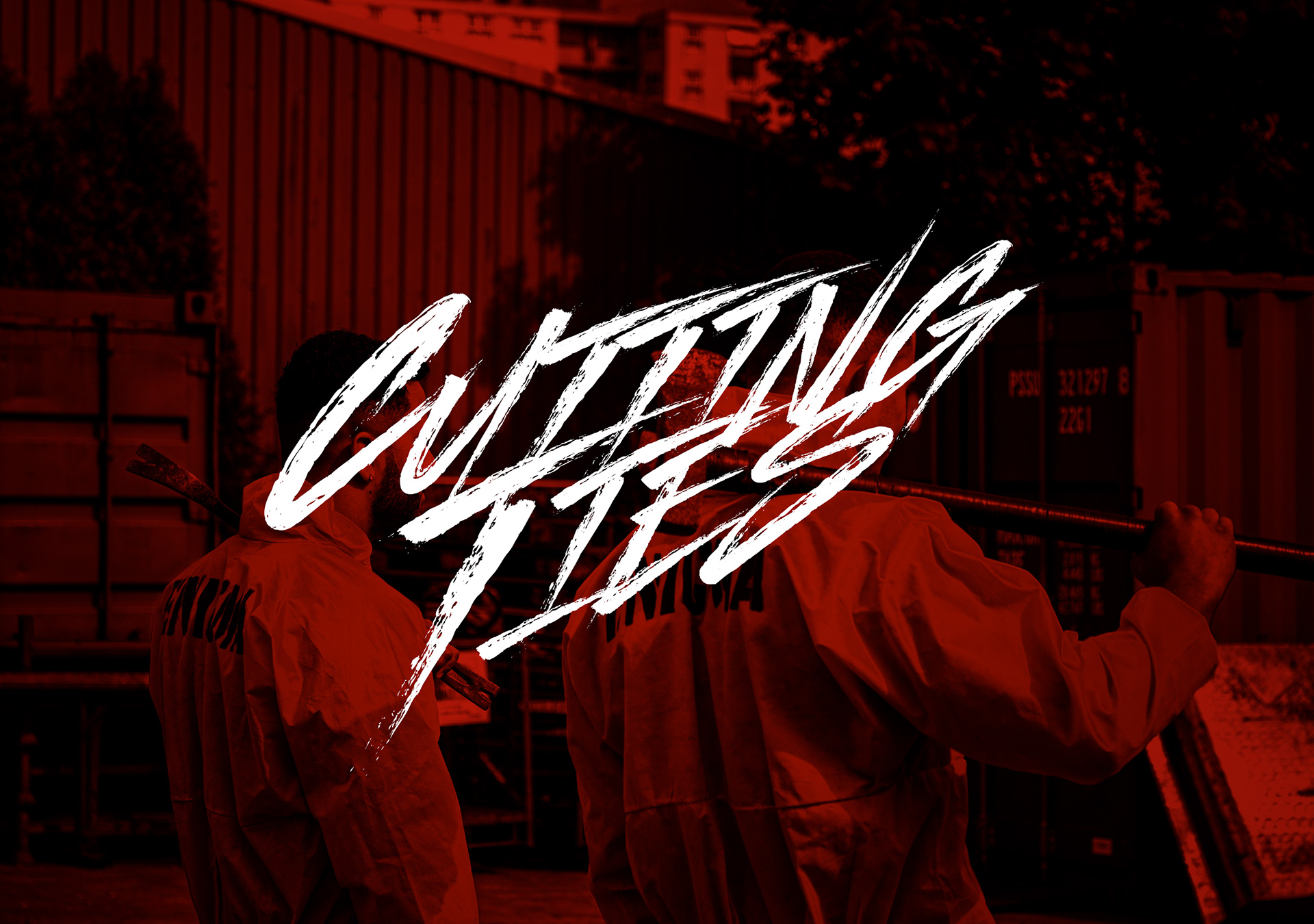 I met with Dario and the Enigma team on the day of the video shoot to capture of much essence of the video as possible, get some behind the scenes shots and use all of this to create a style for the cover that matches the whole vibe.

The vision behind this project was to create something more than just a new track. Passionate about being creative, Dario wanted to capture visuals to enhance the message behind his bars and punchlines. In this track Dario comes across angry and aggressive with fast-paced rhymes and crazy flows whilst on the run with his day ones.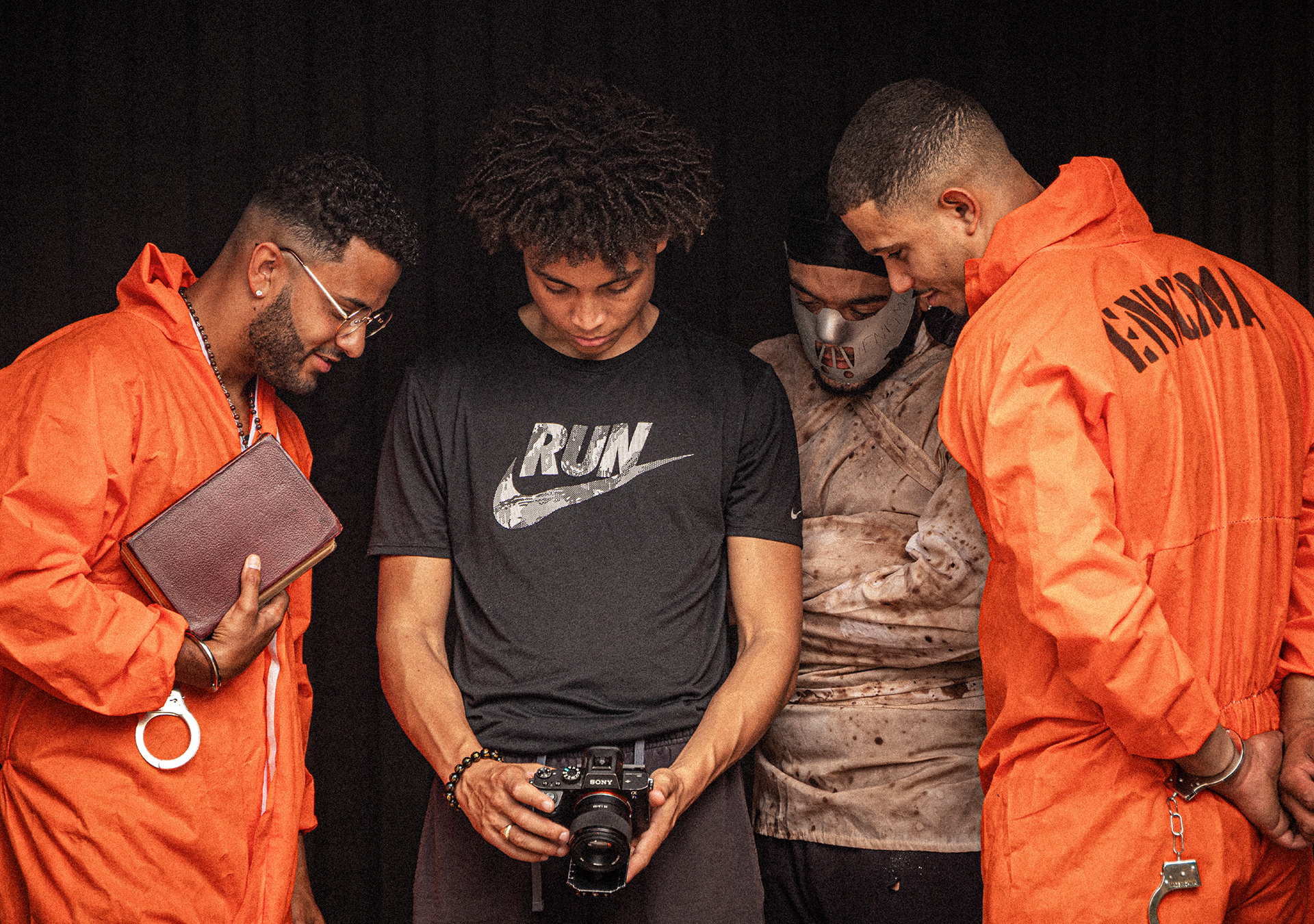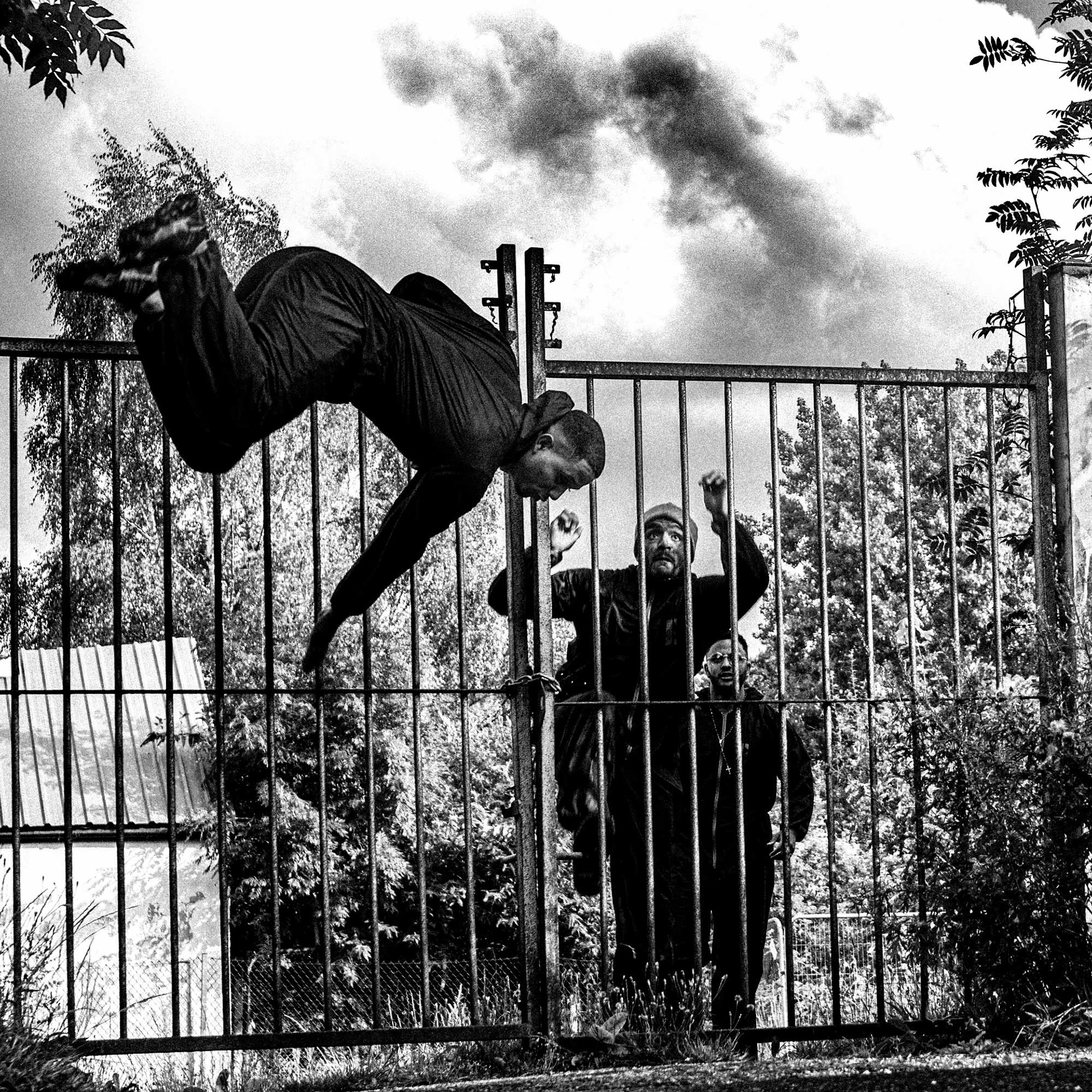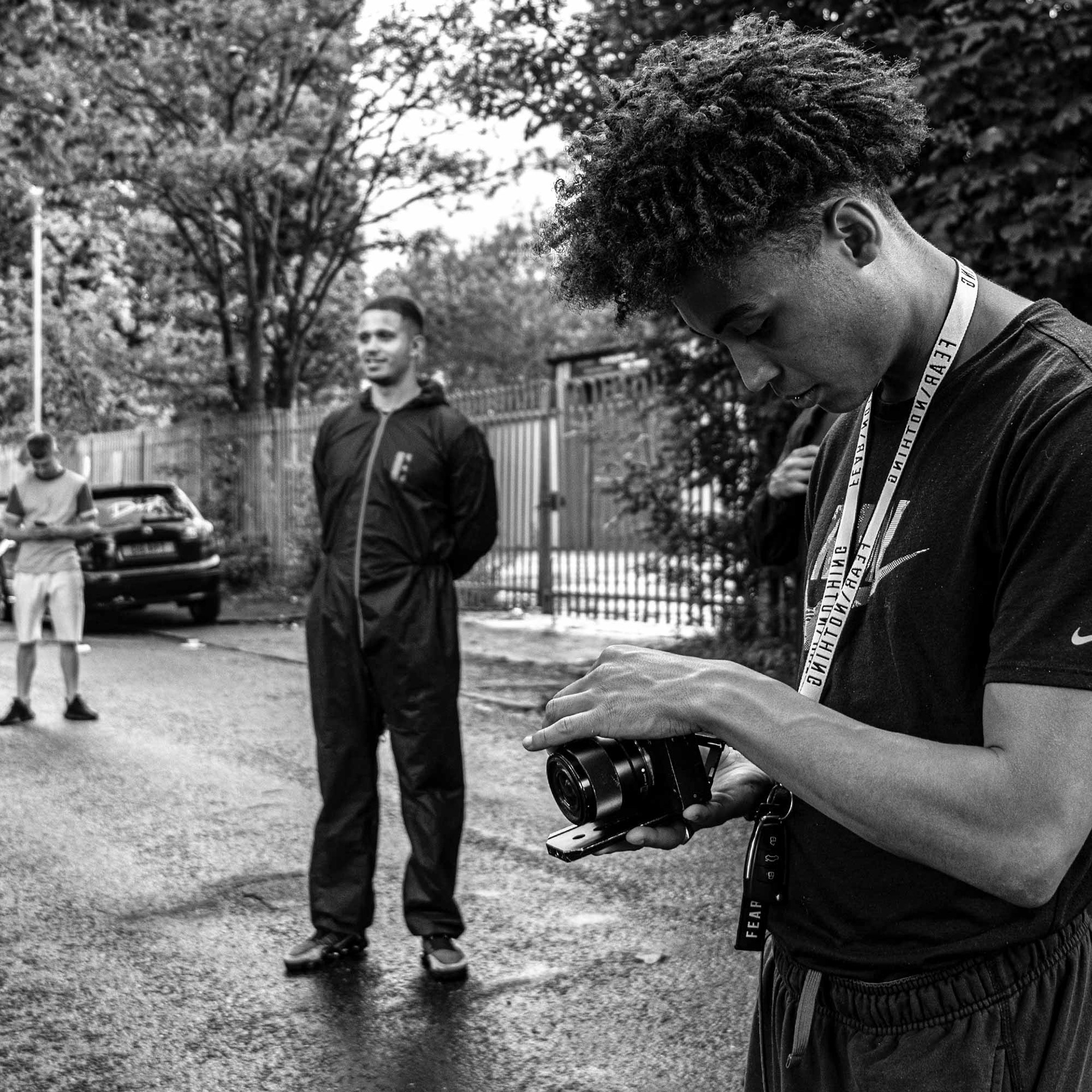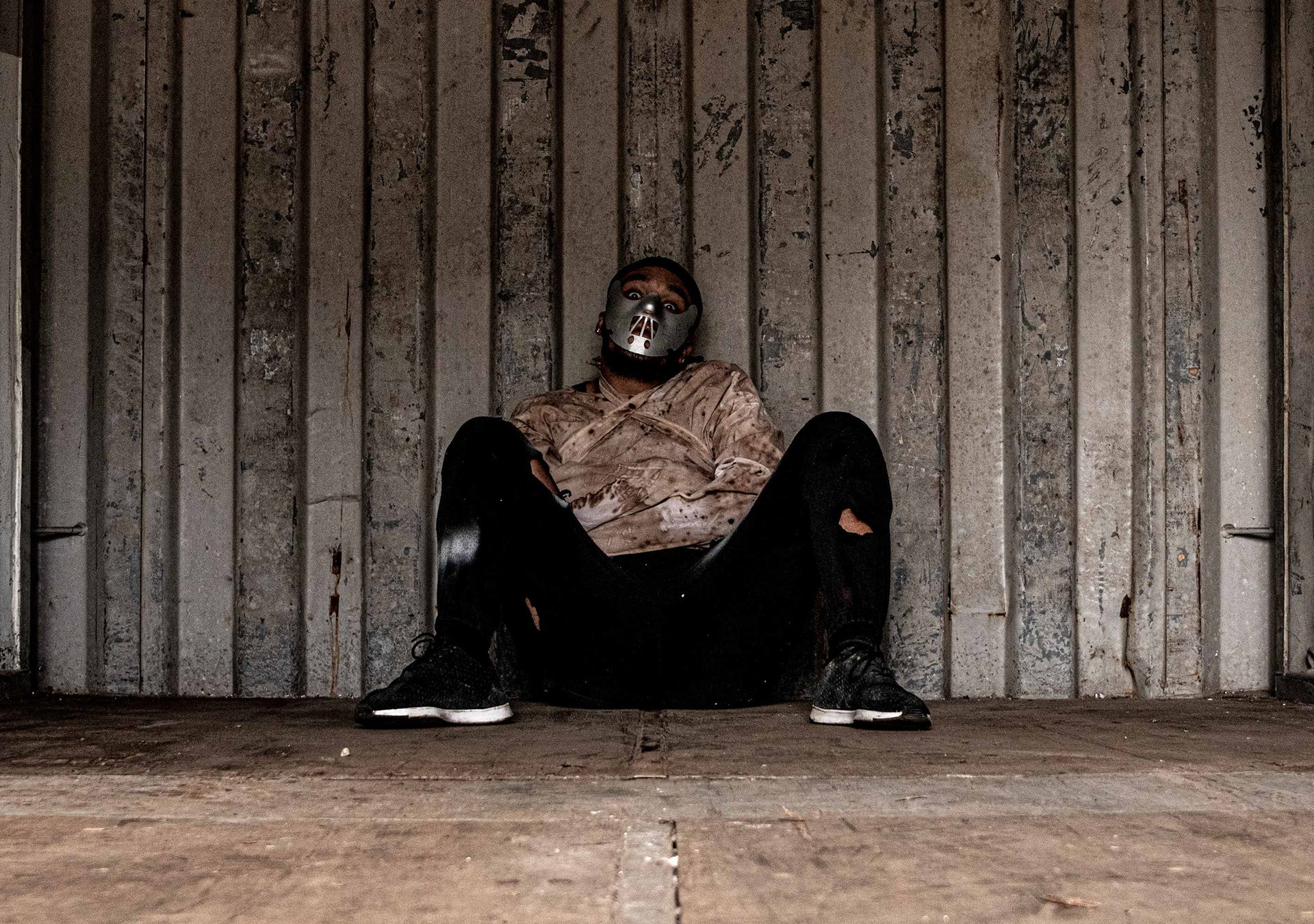 I used one of the shots I took of Dario sat inside a gritty looking container wearing a straight jacket and a Hannibal Lecter-style mask. I took the image to Photoshop to bring out the details and edit the image enough to make him look like a prisoner.
I applied some grain and smoke effects to really bring it to life before adding the cover title and artist's name. It made sense to have blood red text in a sharp and horror-style typeface to make it pop and add to that gritty vibe.
The final result is shown below.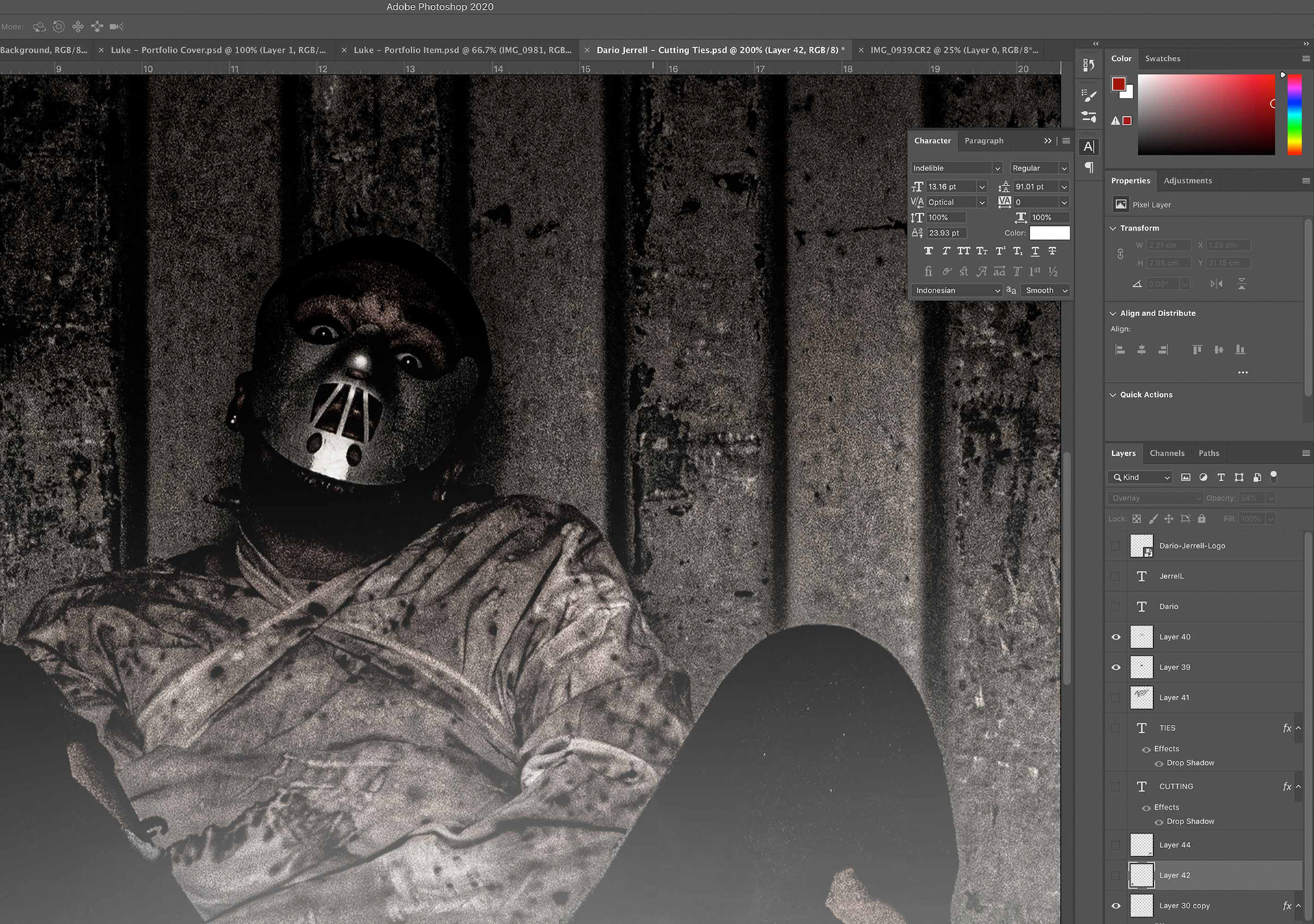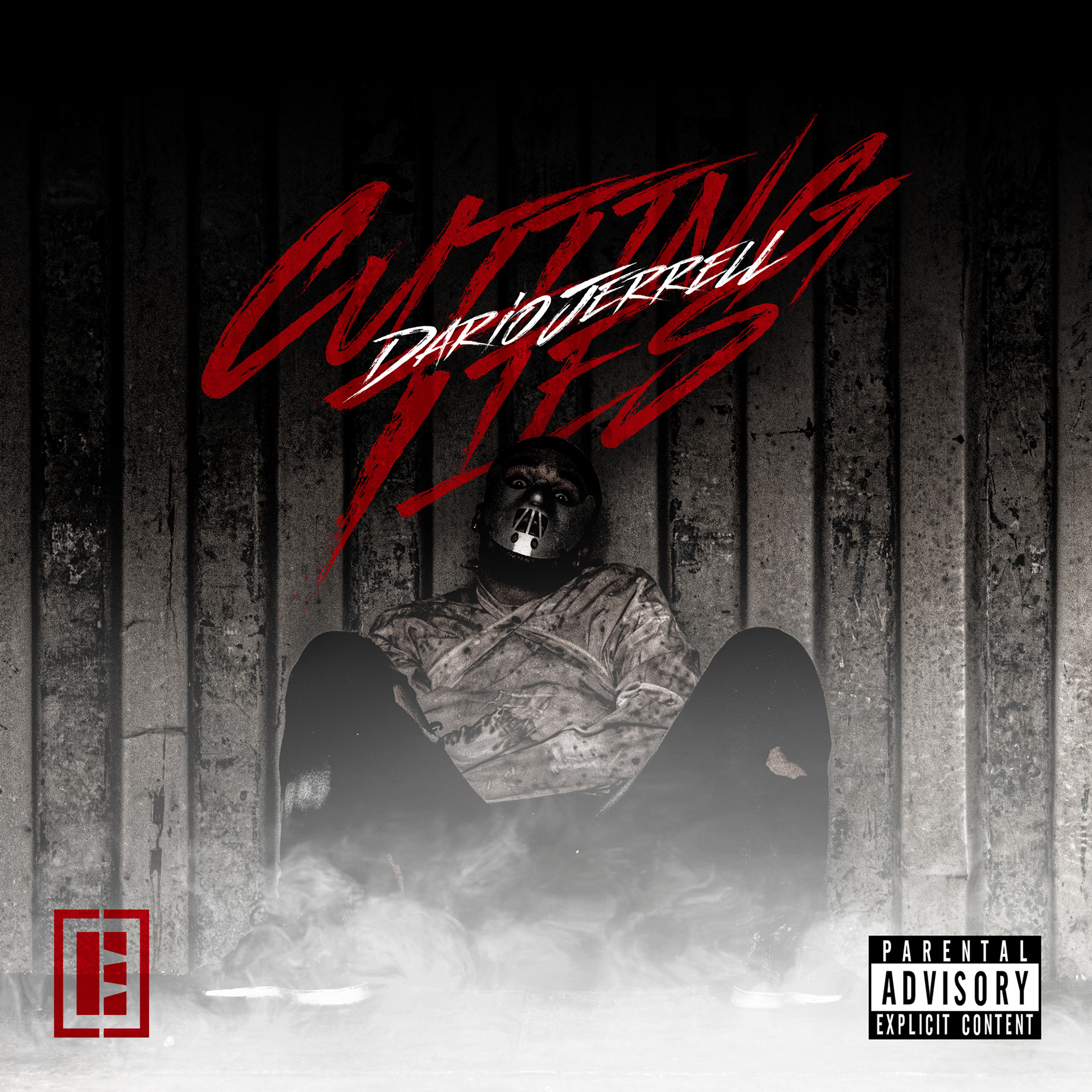 Thank you for checking out my work, please feel free to share.