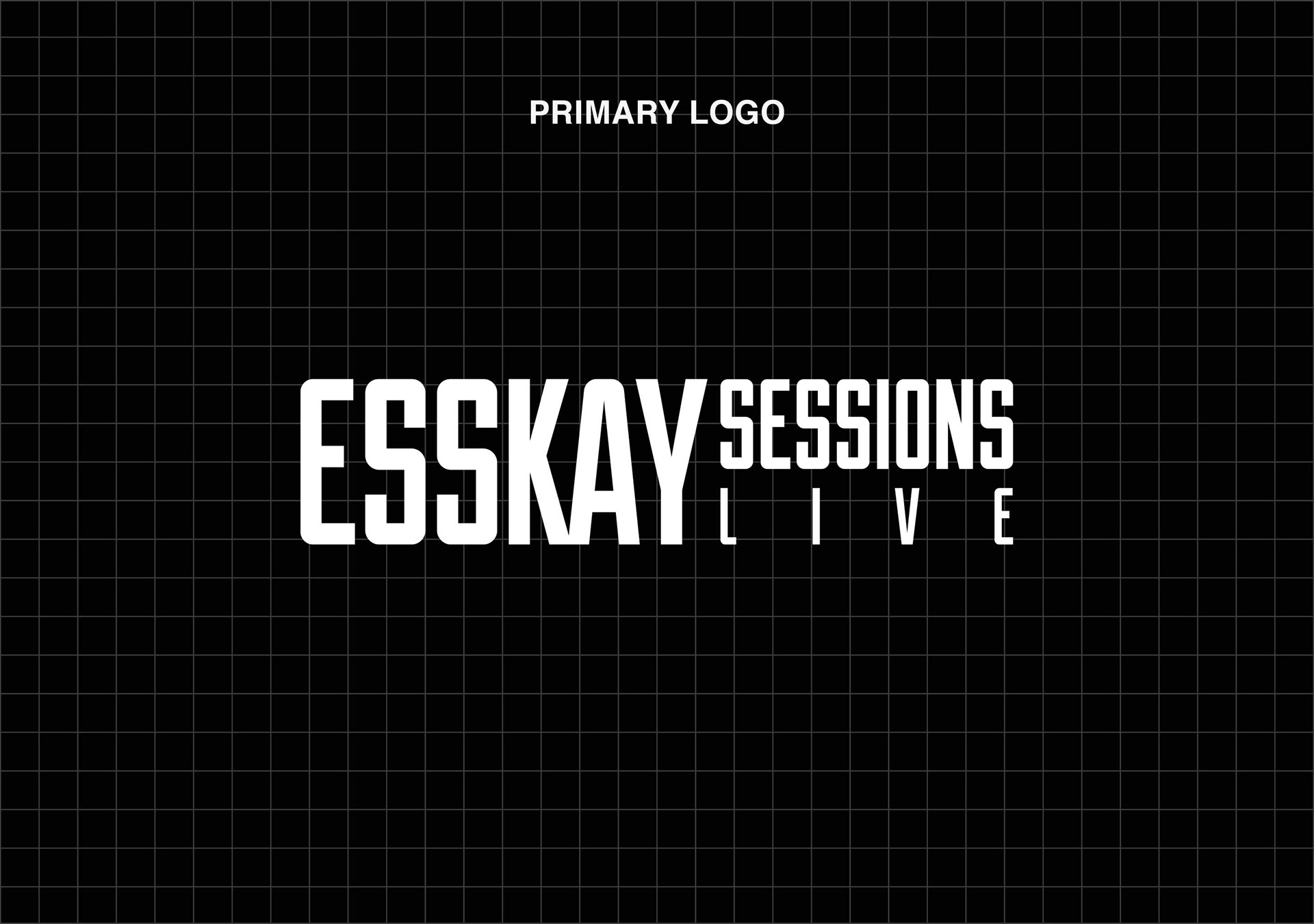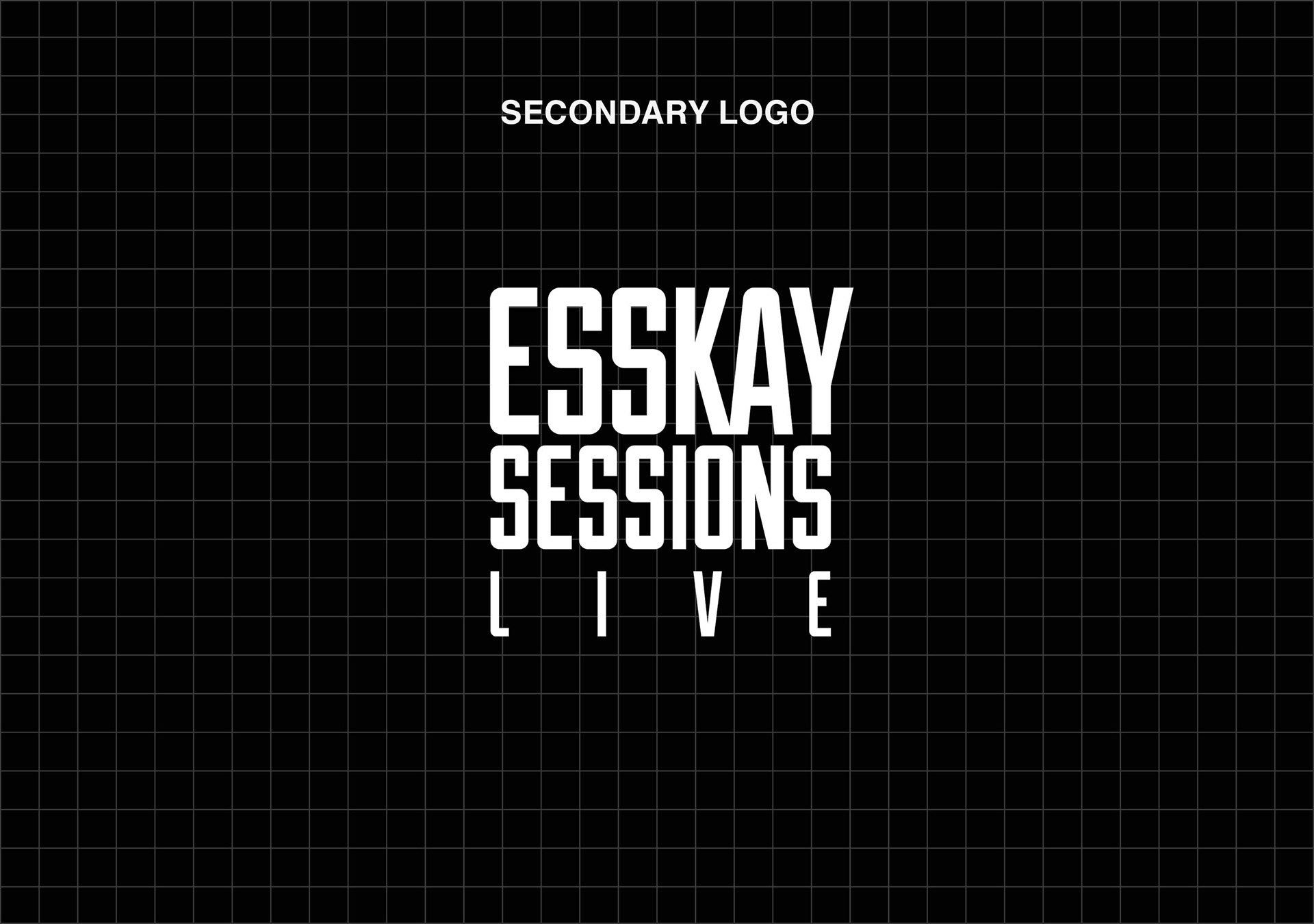 EssKay Sessions Live is an event hosted on a monthly basis with an growing roster of new talent continuing to show up and represent. Ticket prices are as little as just £5 for hours of music, energy and bars. The studio is self-funded by Strika and fitted with a music studio, recording space and a stage for rehearsals/performances.
We formed a long-term partnership which sees us working closely on various projects, including flyer designs, social graphics, interviews and video edits to distribute to their growing audience on an ongoing basis.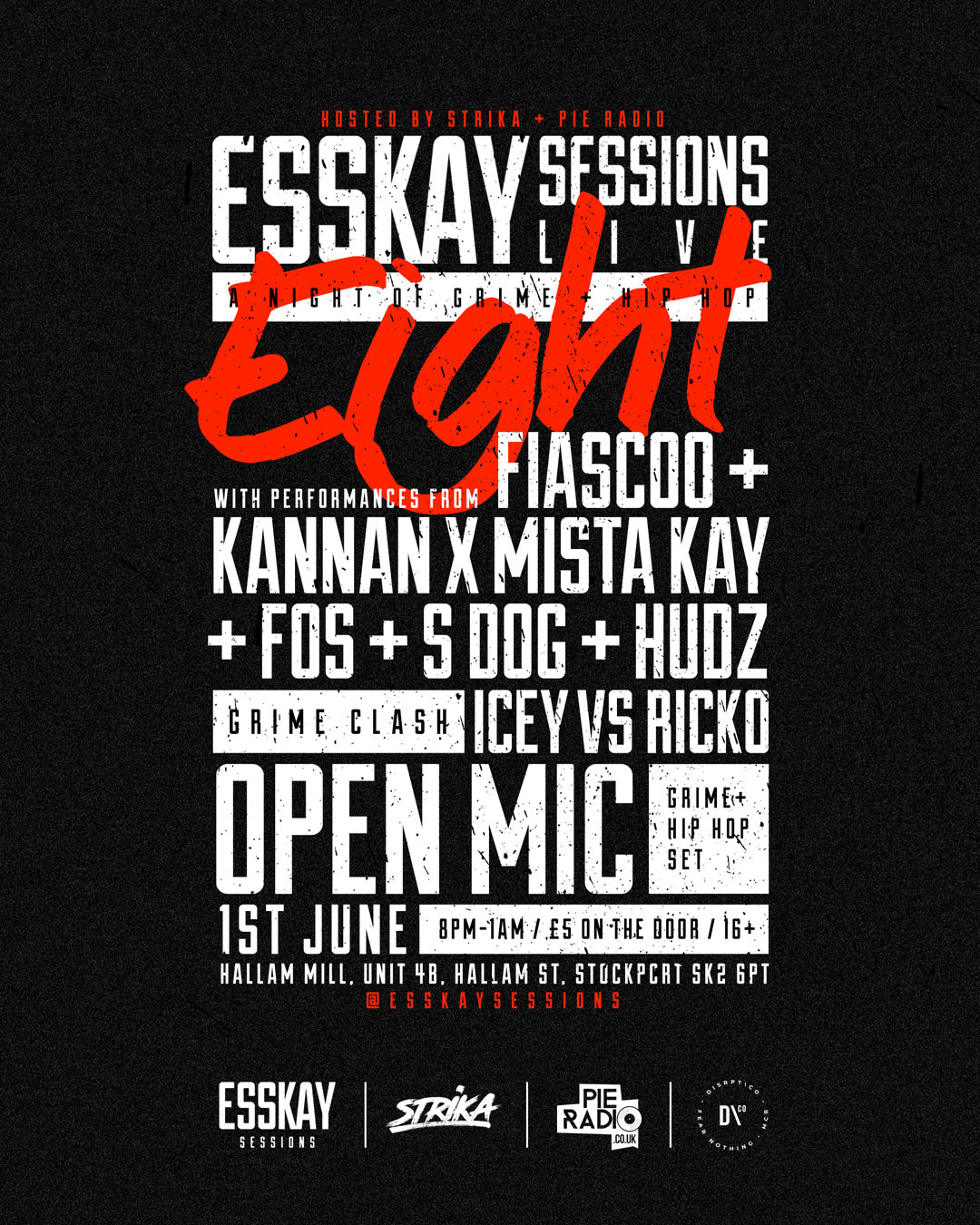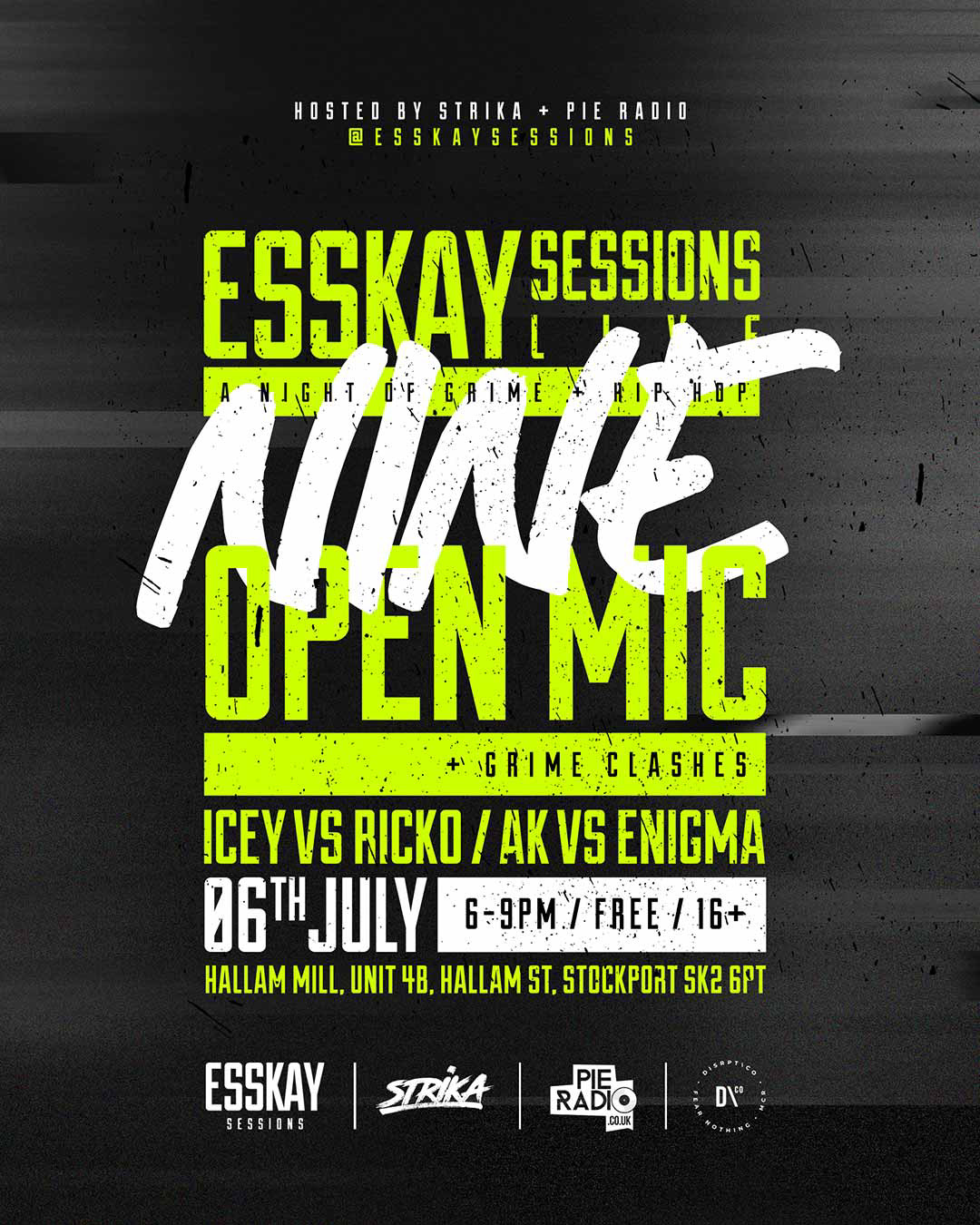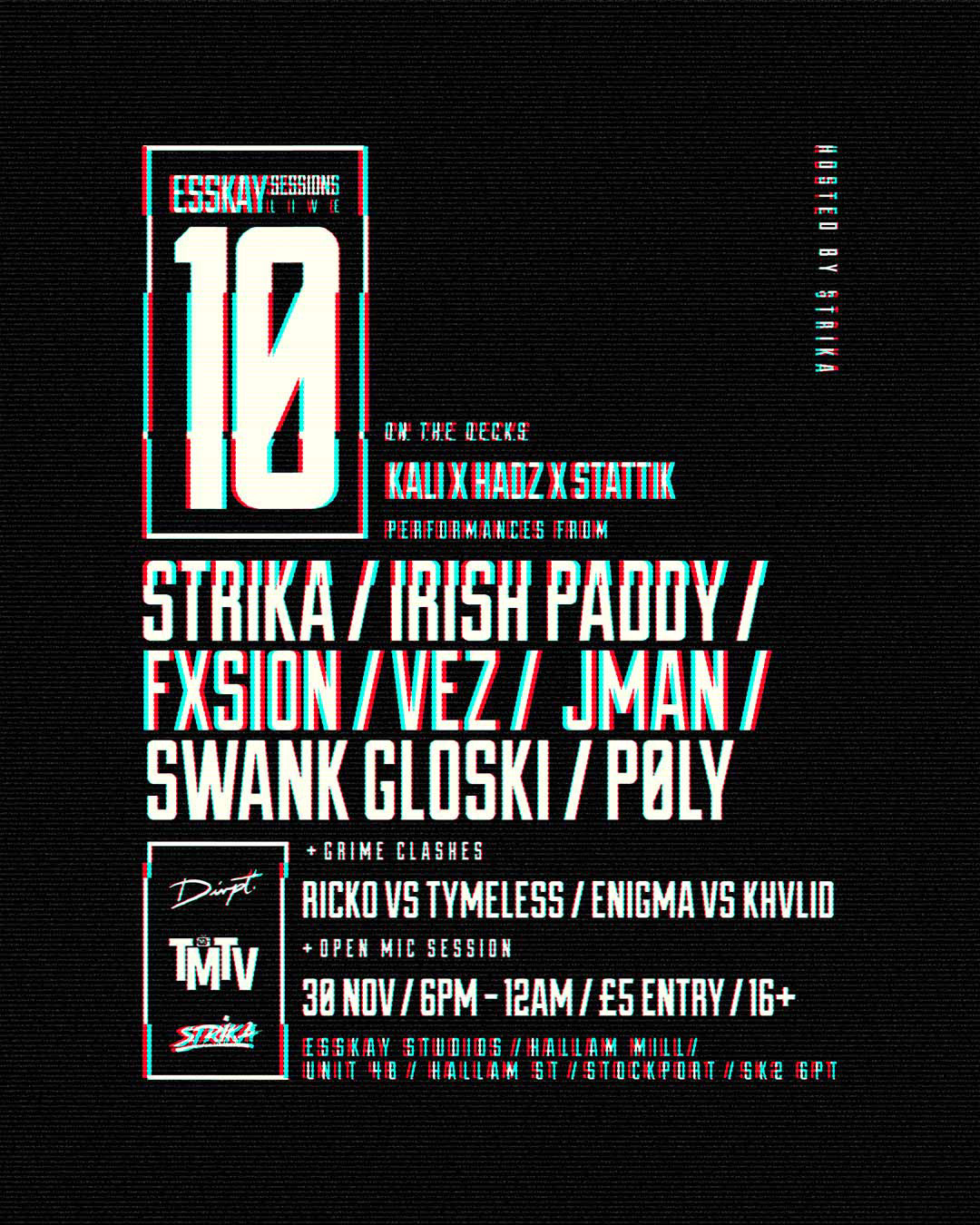 We have since worked on numerous EssKay Sessions Live events along with a handful of single covers for his latest music projects released on YouTube and platforms like Spotify and Apple Music.

Thank you for checking out my work, please feel free to share.