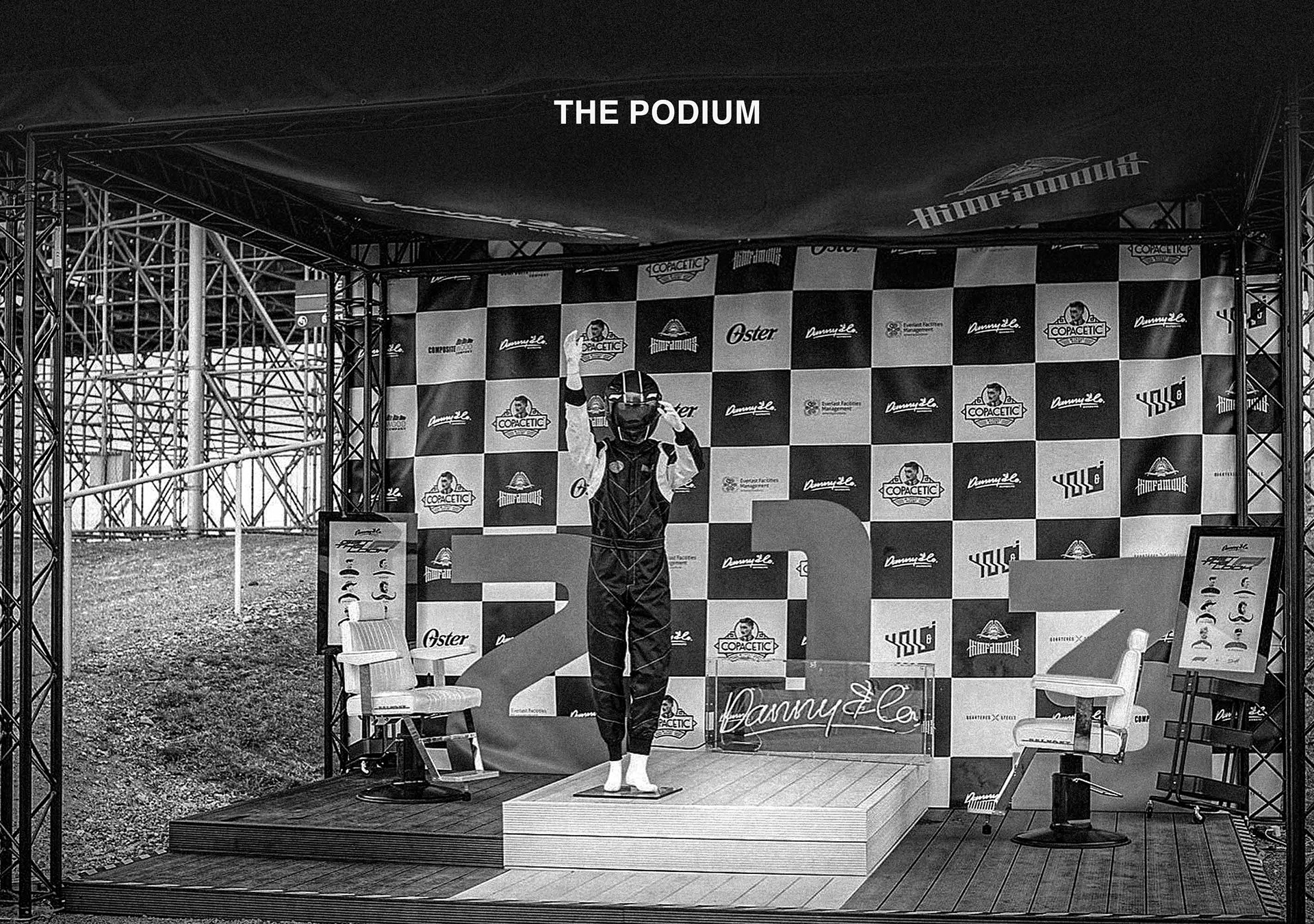 Danny had the idea of creating the opportunity for Formula 1 fans get a haircut from a seat where they can see the track and listen to the noise these machines make.

We worked together on a concept to offer iconic moustache styling for all event attendees. We hand-selected 6 famous F1 drivers from over years and created illustrations paying homage to each of their very own grooming styles.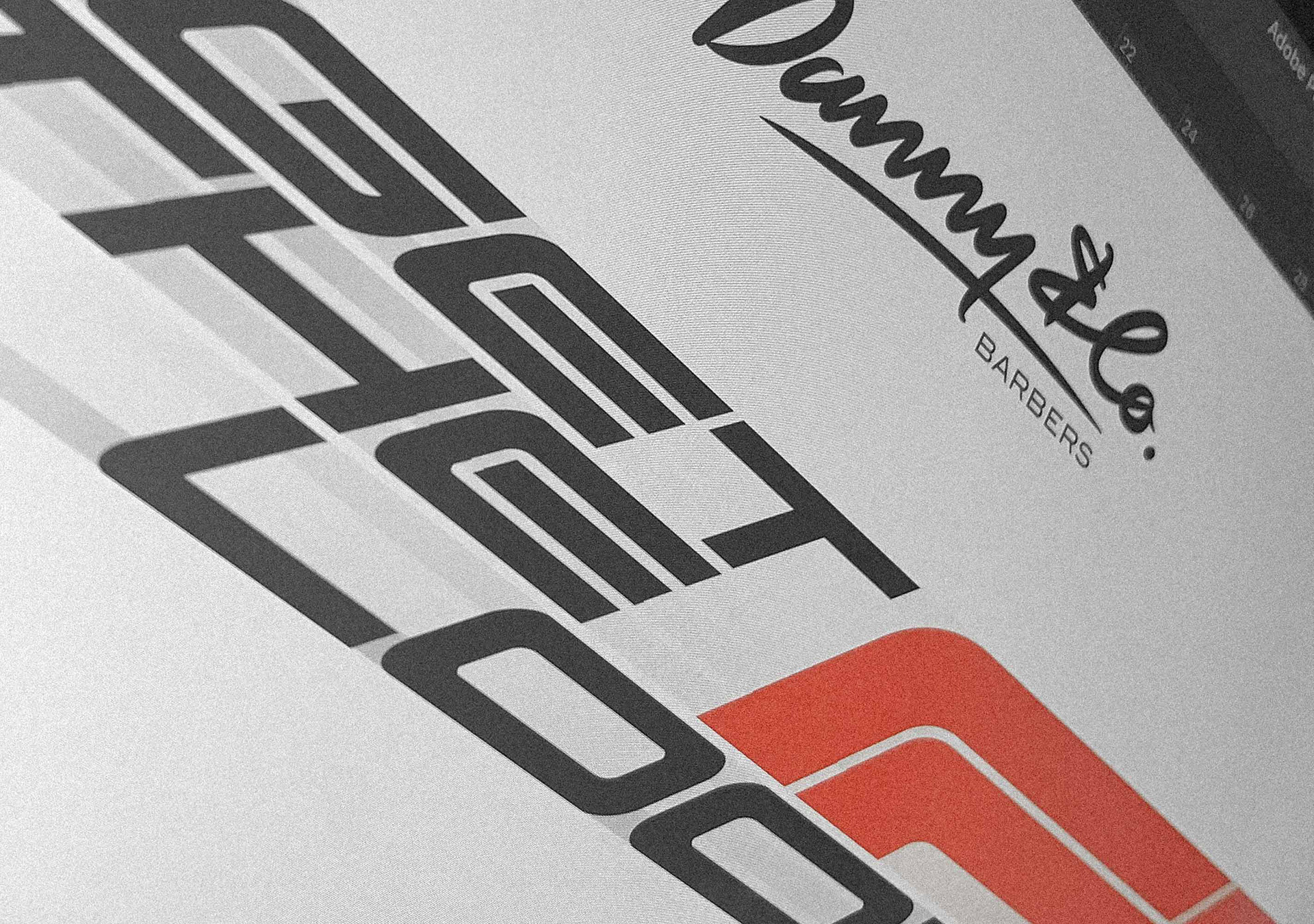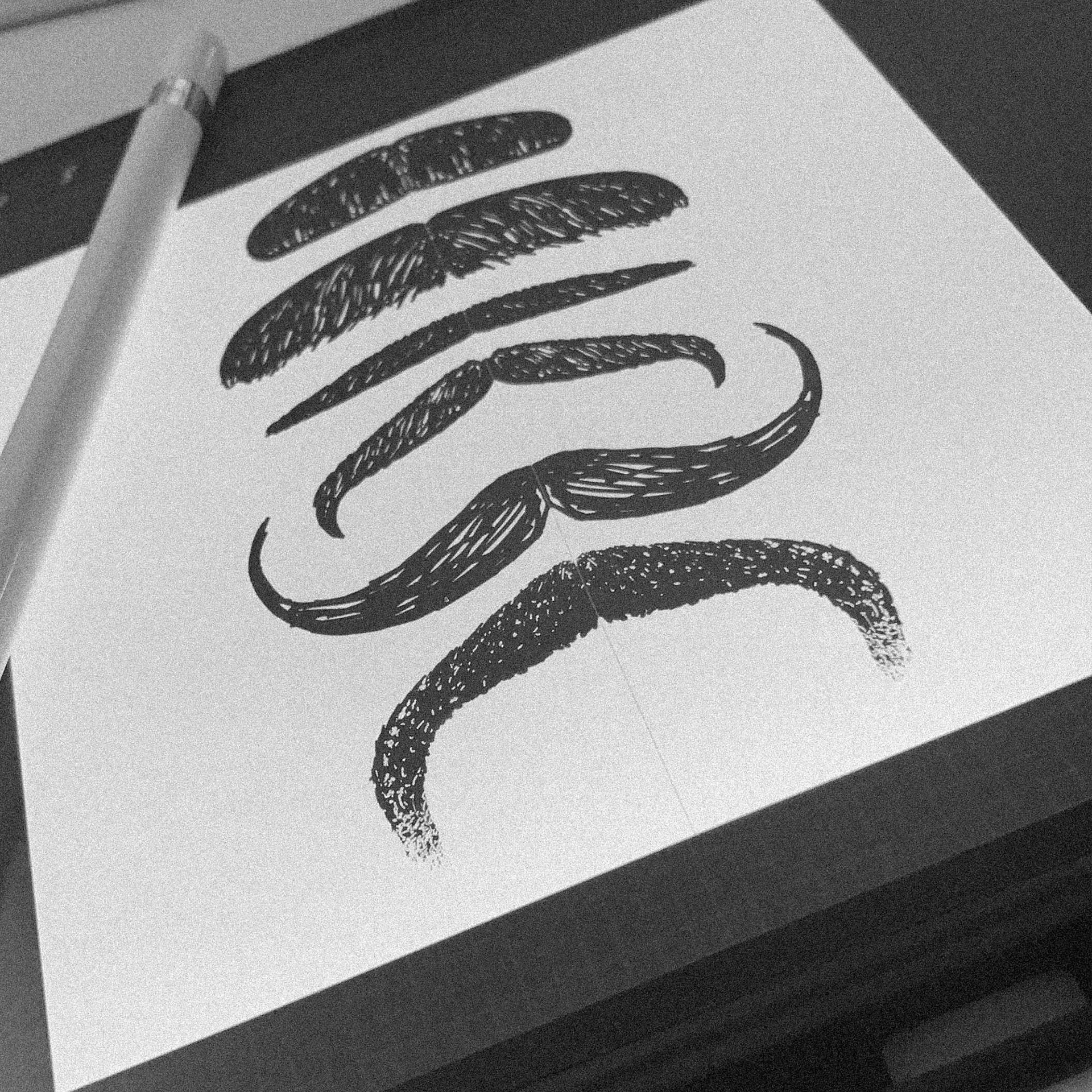 I used ProCreate on iPad to draw the moustaches for each of the iconic drivers including Nigel Mansell, Graham Hill, Daniel Ricciardo, Harald Ertl, Fernando Alonso and Dr. Dieter Zetsche.

Below is another poster we created for the same campaign using a photo provided by the Danny & Co. team. I used this image to place it onto a track environment with the Danny & Co. F1 Driver stood between the high-octane vehicles zooming past - leaving nothing but smoke behind with the addition of the F1 logo layered behind the driver and the Silverstone track logo in the smoke.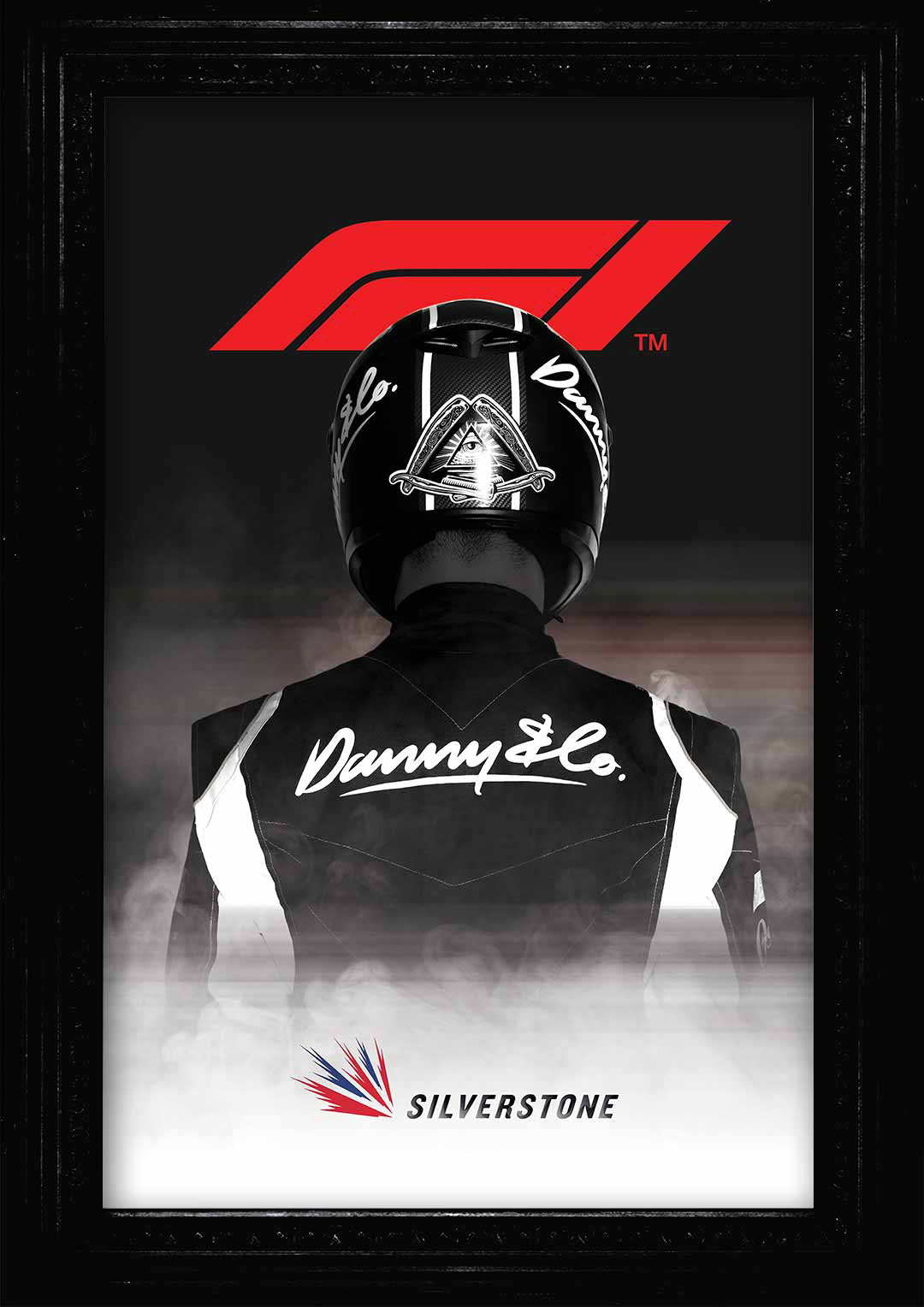 Below is the final poster artwork for the 'Get the F1 Look' campaign which brought in thousands of visitors who formed the biggest queue Danny & Co. has ever witnessed.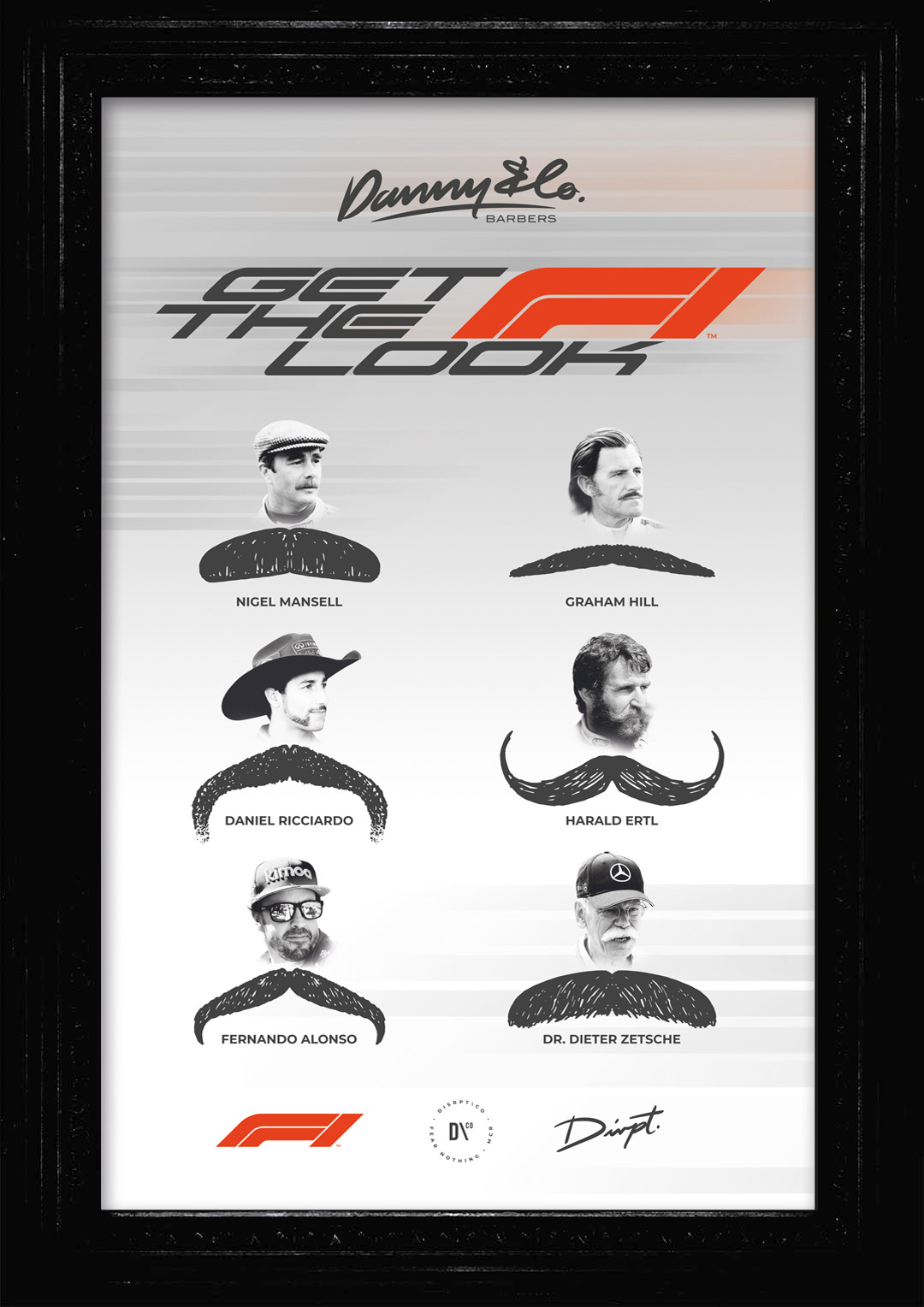 The team have since moved on to win further awards and continue to grow the Danny & Co. brand. It's a real pleasure to witness someone who I've worked with for so long achieve their goals. A huge well done to the whole team.

Look out for more collaborative projects from Danny & Co. coming very soon.